3 tags
Black Velvet, if you please...
Velvet is making a comeback just in time for winter. My mom recently passed down this gorgeous floor length velvet skirt… could be rather Addams Family inspired if you like haha but it makes me feel pretty sultry. So here's the million dollar question : Should I alter the skirt or keep it the way it is? Vintage versus Alterations, you help me decide :)  It is quite...
4 tags
Jeffrey Campbell launches at The Lot
So I think I might be inlove again… Jeffrey Campbell has finally launched at The Lot and I cannot stop looking at these babies!  The black lace ups are my favourite although my "conservative" boyfriend tends to disagree on their level of hotness. Definitely, without a doubt "ONE HELL OF A LINE UP" For those sirens I suggest the Lita Spike  Check...
Holi One Cape Town 2013
The guys at Seed Experience brought us another awesome festival… The first Holi One Colour Festival was held on the 2nd of March and guys it was EPIC! Music brings the masses together and this event definitely had a more meaningful purpose than just your regular party.  Holi is an occasion meant to bring on feelings of unadulterated mirth and joy, and it's a time during which mischievous...
Anonymous asked: Hello :) just checking out you're blog. so pretty. yay ;)
Build up to Holi One Colour Festival
I hope to see you all at Holi One at the Grand Parade tomorrow!  Tickets are SOLD OUT! But check this video out :)  Enjoy :) One Love 
2 tags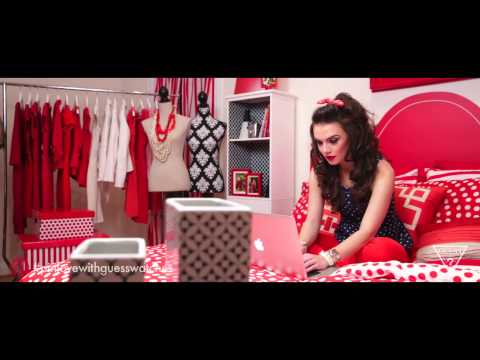 Ramfest 2013- Not to be missed !
All you rock lovers!!! You cannot miss the best rock music festival of the year. RED HEART RUM PRESENTS: RAMfest: Cape Town REAL ALTERNATIVE MUSIC. 7 – 10 March: Circle of Dreams, Riviersonderend So, who says dream circles have to be a dainty affair? Get your boots on Cape Town and join us in the woods for a frolicking stampede of a very grand scale! The seat of many mystical tales, the...
3 tags
Black Friday Violence Awareness 15/02/2013
Don't forget that young boys and men are also victims of rape. Black Friday is in support of ALL victims in this world. Please share this post and spread the word. I am wearing black… Are you?
Garnier Blemish Balm Cream :Review
There has been a massive hype around the use of BB creams and I finally decided to try it out. Garnier BB Cream is a miracle skin perfector and claims instant results in one application… unbelievable ?  It evens your tone, hydrates, protects, renews and brightens! Keep in mind it is NOT a full on concealer, consider it as light coverage.  I got mine in medium and must say it...
4 tags
My 23rd Birthday
I recently celebrated my 23rd birthday at Alba Lounge V&A Waterfront. Beautiful views of the harbour and great service. Thanks for joining me :)    Thanks for all the love guys, had so much fun!
5 tags
David Tlale Launches his VDT summer range
On Saturday I had the pleasure of witnessing some backstage action at David Tlale and LEGiT's latest VDT summer launch at Parow Centre as well as organising some of the beautiful models who were chosen to showcase David Tlale's newest spectacular clothing available at all LEGiT stores. All the girls had individual looks styled by Raazieyah Sieed and make up by Yumna Stegman Backstage...
Hostess with the Most-ess: Summer Serendipity →
hostessmostess: With summer in full bloom (well almost) and the Festive season upon us I'd say everyone is right about in the party mood and what better way to kick start the festivities than with a summery cocktail to not only cool you down but get the PARTY started. This creation of mine came about in my…
4 tags
Daniel Bedingfield Rocks Kirstenbosch Botanical...
Dressed in a kilt Daniel's energy was intoxicating, enticing the crowd to jump up and dance to his reggae infused classics as well as doing a cover of John Mayer's I don't trust myself with loving you. Kirstenbosch Sunset concerts are a definite must this summer. Pack your picnic bag, get some wine and have fun with your special person or jam with your friends. I had an awesome time jamming away...
6 tags
How to get your body ready for Summer?
I'm sure a lot of people including myself are tired of the articles in magazines and videos all over the internet where everyone promises the audience 'quicker' ways of losing weight, from diet pills to these food recipes that a lot of people cannot even eat, never mind eat for a whole week. I am a 22 year old UCT student and I have heard it all that is why I decided to take things into my own...
9 tags
Glamour November Promo
Hi guys, I just had to share this with you, Glamour magazine had this great promotion on Saturday. I'm not to sure if it's still running in stores but definitely worth checking out.  I went shopping with my mom on Saturday and approach a very quiet promo girl to check out what the dealio was. As part of Breast Cancer awareness month Glamour teamed up with a bunch of sponsors to give...
4 tags
Paisley inspired patterns
My lovely friend Alison shares her awesome taste in fashion with her stylish Woolworths outfit.  Prints and stockings are always a favourite paired with long boots and you have a instant sexy look as Cape Town slowly decides on a season. Thanks Ally <3 Beauty can't be bought :) it comes from within your soul Like us on facebook 
Intro to Ride - Lana Del Rey →
brownlettuce: "I was in the winter of my life…and the men I met along the road were my homely summer. At night I fell asleep with visions of myself dancing and laughing and crying with them. Three years down the line of being on an endless road toward and my memories of them were the only things that…
6 tags
Timeless- Guess Leather and Lace
So the Guess one to watch global blogger search results are out! Guess who will be contributing to the Guess Access blog…. YES yours truly. Thanks for all the congratulatory messages and well wishes guys. This is the post I submitted, Hope you guys enjoy:) Timeless- "Lace is as much about the space between the threads as it is about the threads themselves." -Lori Howe The...
4 tags
Guess One to Watch Global blogger Search
So I am officially a Guess one to watch finalist :) YAY me!  10 days of anxiety left!… Fingers crossed x
4 tags
What to wear to an Engagement Party
My lovely friends Shelley and Paul recently got engaged in Thailand and this pass Saturday we finally celebrated this wonderful occasion :)…. Colour and textures were definitely the trend of the evening for the gorgeous ladies while the guys rocked tailored blazers, jeans, check and denims shirts trying to outshine the ladies.   Textured, layered outfits, bright colours and prints ...
: Working Out - The Fun Way →
belladonna-enchanted: Lately I've been thinking about working out, I'm not a big Gym fan I doubt that will ever change, if that's what works for some then perfect but for me it is tiring and my hourglass shape seems to change. I just want to tone everything up, like most females do. My favourite way to keep everything…
5 tags
Stevie Nicks inspired Platform boots
Stevie Nicks is well known for wearing Suede Platform boots almost all the time, with all sorts of dresses made out of Chiffon and Lace, and Gypsy skirts, and different types of scarves. I have been looking for a pair of Platforms like hers for a long time and I could never find a pair probably because hers is custom made.  On Saturday I walked into Legit and I was pleasant surprised by what I...
Anonymous asked: i would lyk to knw how much is this boots
7 tags
Boots,Booties and Wellies for winter
"And so the summer became the fall, I was not ready for the winter. It makes no difference at all. Cause I wear boots all summer long" -Stevie Nicks So as we welcome the icy cold winter winds and the uncomfortable wet unpredictable showers of Cape Town, I know every guy is left wondering about ladies' obsession with boots … Let me share a secret with you guys, a good pair...
6 tags
David Tlale's LEGiT VDT Launch Party
Thanks to many of you I was lucky enough to win an all expenses paid trip to Johannesburg to attend the launch of David Tlale's new exclusive ready to wear range for LEGiT. I wanted to bring a little behind the scene action of the event and share my pamper trip with you guys… The girls and I got to the military museum at early to have lunch and get our nails done before we hit the...
9 tags
My Vintage Bag Discovery
Ever venture into your grandmothers closet??? It may seem like something completely daft or pointless but I assure you there are many a hidden gem to be found. Here's my adventure:  Sunday started as any other Family Sunday would, Cake, Tea and the usual banter of my aunts gathering around to catch up on the last weeks happenings. Ah the blessings of a big family… but at times the...
4 tags
LEGiT VDT Hot Squad
Thanks to all the votes and endless support and encouragement, I am proud to announce that I have been chosen to apart of the LEGiT VDT Hot Squad!!!  Nicole Dirks Lynn Jasmine Martin Gugulethu Kubheka Yolokhazi Jakalase Bhavna Ishwarpersad Thanks once again for all the votes and I will be sure to keep everyone updated :D (biiiig smiles) and congratulations to the girls who won.  ...
4 tags
Legit VDT hot squad competition
Who would have thought that I would have entered a modelling competition!! My manager forwarded the competition to me and I thought to myself "why not" it could be fun and after all I love Legit!! So after officially making it to the top 50 YAY!! I now need extra support to make it to the top 20 so guys please vote for me…http://bit.ly/xUfHUv Please click on the vote button...
7 tags
Melissa's discovery at You, me and everyone we...
Another discovery <3 Melissa, my go to girl joined us at the You,Me and everyone we know market a just before 7. Although we were pretty much done searching through the market and decided to leave, Mel continued with her shopping session as she was determined to find one piece that stood out to her and by golly she sure found something :D.   Made with love high waisted shorts for R150!...
11 tags
LBD found at the You,Me and everyone we know...
While browsing around at the market I turned my back once and wow my friend Charne found the prettiest little black dress with a bow detailing on the bust. Its a perfect dress to dress up and turn into a sultry number or pair some flats with it and spend the day at the gardens.  Definitely one of those little treasures waiting to be found at markets… Before I forget to mention :)…...
7 tags
You, Me and Everyone we know market
A new experience The "You,me and everyone we know market" was held on the 2nd of March at the Labia Theatre on Orange. The atmosphere was electric as the Dj spinned some beats while the crowd took to some well deserved retail therapy. With a variety of designers such as Vintage Lover and Black Rose Bouquet you are sure to find something you through the bustling crowds and its...
8 tags
Affordable night out
Need a trendy gorgeous look for a night out on the town?? Why not revamp your clothing, rearrange and  reinvent yourself :) My ultra stylish friend Shelley is wearing- Top (which is actually a knitted dress) by Truworths which she got on sale for R99.00 The skirt and belt were purchased at a Vintage Sale for R100,.00 and R80.00 respectively and all her accessories are home made! Creative and...
11 tags
Mission: R100 outfit
Saturday the 25th of February our mission: Search and find an entire outfit for under R100. The location: City Bowl Market in Hope Street.The fashion market happens once a month with 30 different designer ,you are sure to find something you'll love. I am no fashion expert and do not consider myself trendy so dressed in flats and comfy clothing, my partner in bargain hunting Melissa and...
"'beauty cant be bought, it is within your soul"